P3/4 Mrs Hagan
Welcome to the P3/4 Class Page.
Mrs Hagan ๐Ÿ˜
Latest Photographs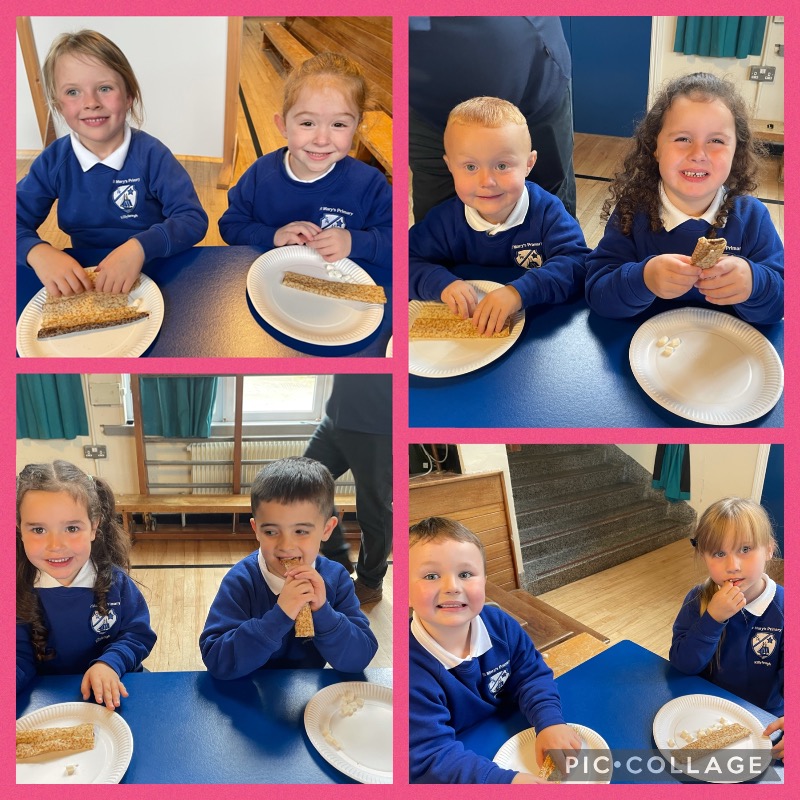 Yummy Crepes in P1 & 2
Hard at work in P3 & 4 making pizza๐Ÿ'จ๐Ÿผโ€๐Ÿณ๐Ÿ‡ฎ๐Ÿ‡น
โ€œBuono!โ€(tasty) ๐Ÿ˜‹
The chefs in P5/6 Hard at work..๐Ÿ'ฉ๐Ÿผโ€๐Ÿณ๐Ÿง'๐Ÿปโ€๐Ÿณ
Delicious. ๐Ÿ˜‹
Using ICT to support quick recall of number bonds
Addition and Subtraction Games
Using practical materials to find patterns in number
Using pictures to retell a number story.
Class Photograph
&nsbp;
St Mary's Primary School Sloane Crescent, Killyleagh, Downpatrick BT30 9RB Tel: 028 4482 8542

WEBSITE BY: SCHOOLWEBDESIGN.NET | Login